VIEW OUR CALENDAR
Our calendar of activities is constantly growing and changing, so please refer to it regularly for the most up-to-date schedule.
Chair Yoga with Kristen
In this all-level class, Kristen will guide participants through gentle yoga postures while seated or standing, holding on to a chair for stability. The added edge of support reduces the risk of falls and can help participants increase strength and flexibility with proper alignment. Please bring a yoga mat with you.  Cost is $5 a session. Pay your instructor directly.
Cardio Drumming
This class combines the rhythms of drumming with light aerobic moves and can be done seated or standing. No drumming experience is needed!  Led by an instructor, members will drum on exercise balls with drumsticks to the beat of the music. All equipment is provided. 
Walk at Wellfield Botanical Gardens
Meet at the Visitor Center entrance of the Elkhart Wellfields Botanical Gardens for a free walk on the grounds with other members.  Wellfield Gardens is located at 1011 N. Main St., Elkhart.  Free to Elkhart County residents on Tuesdays.
Beginner Pickleball Lessons
Sign up for a 2-hour introduction to Pickleball to become part of the fastest-growing sport in America. You will learn all the Pickleball basics with time for skills, drills, and play.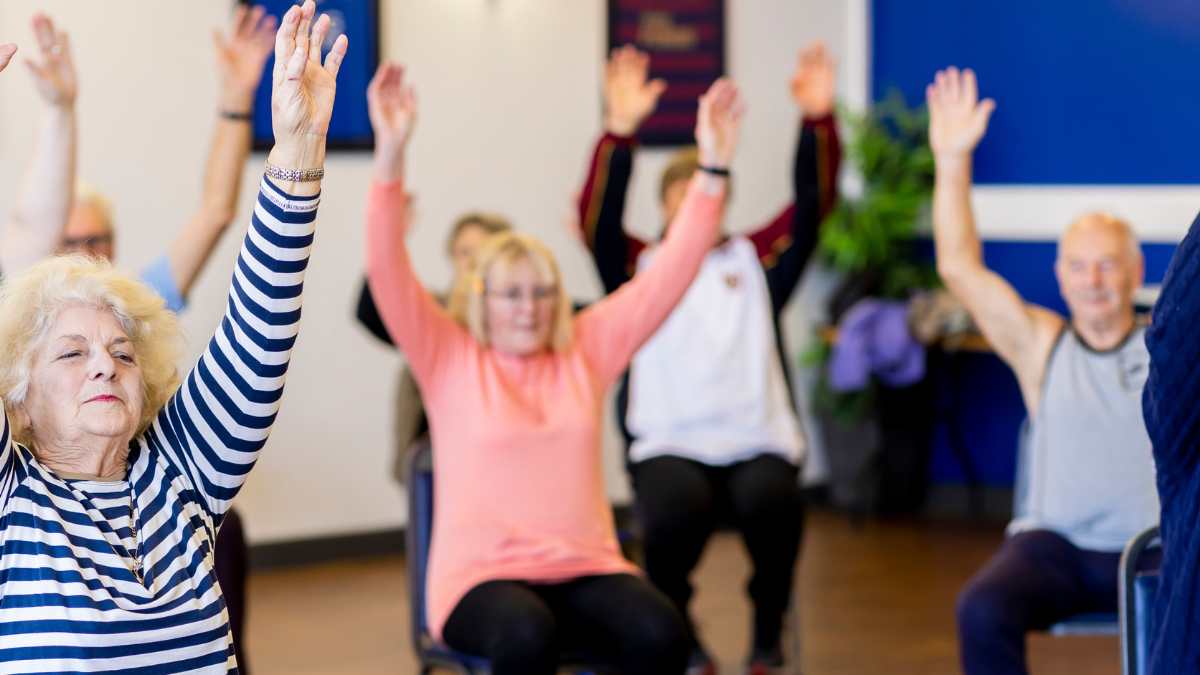 Chair Cardio with Vicki
Enjoy joint-friendly moves that improve heart and lung function, burn calories, improve flexibility, and more — all while seated! Please wear comfortable clothing that allows you to move freely and bring water to drink. Class is 30 minutes long and costs $2 per session.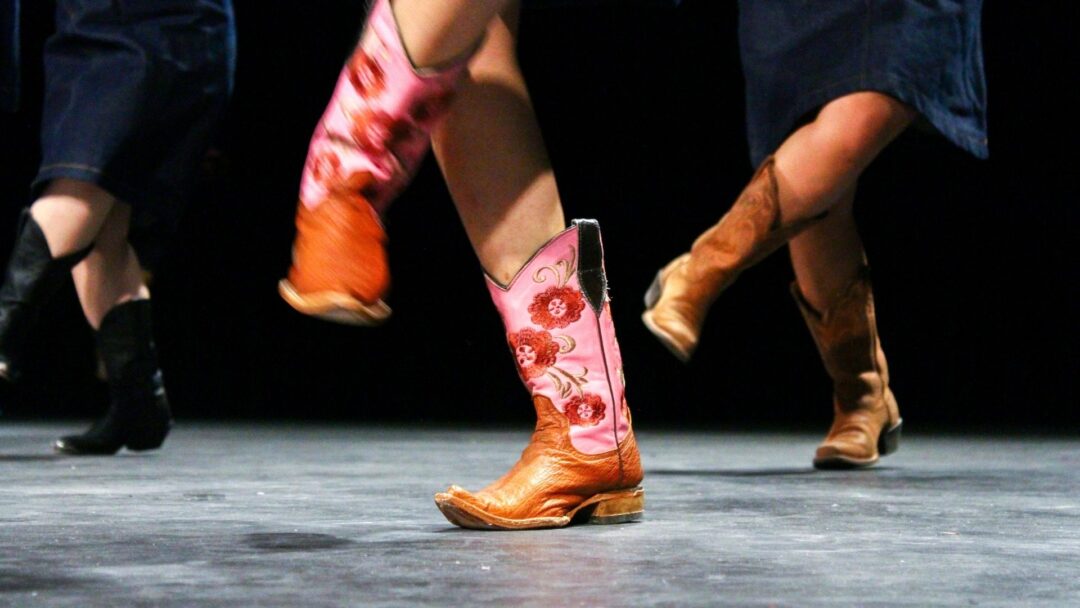 Advanced Line Dancing
This free class is designed to cater to those with prior line dancing experience eager to take their skills to the next level. Led by Dale Baldridge, this class promises a fantastic opportunity to have fun, stay active, and enjoy the camaraderie of fellow dancers. Get ready to kick up your heels!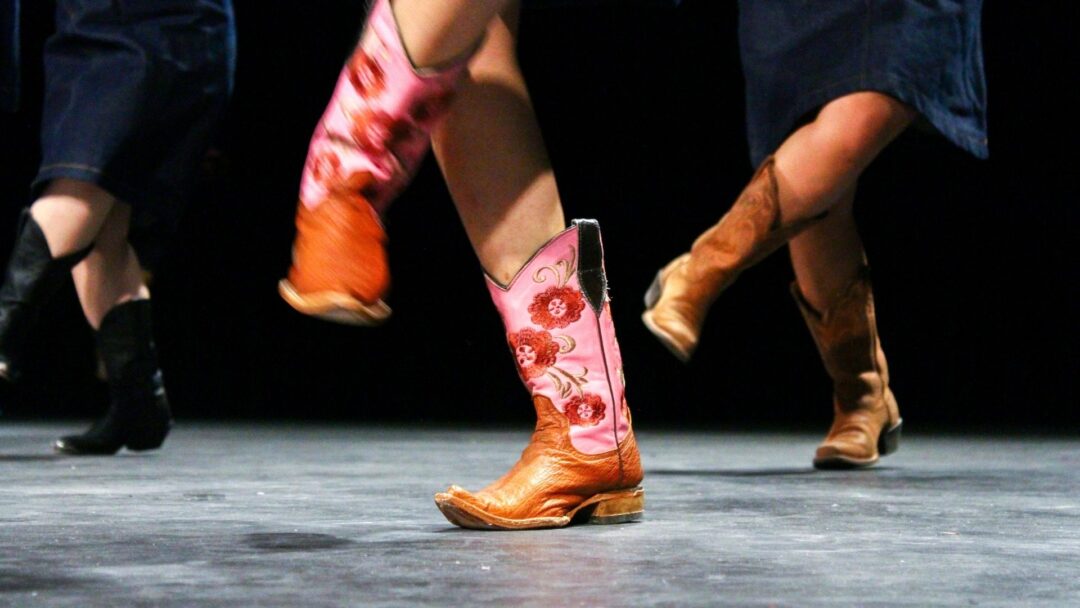 Beginner Line Dancing
With great camaraderie and no need for a partner, this 60-minute line-dancing class is a wonderful way to stay healthy and moving. This class is suitable for beginners and will introduce participants to several different line dance routines.  Cost is $5 a session. 
Pilates with Vicki
Join us in an efficient, gentle training method that involves a series of exercises that teach you how to activate and coordinate several muscle groups at once—starting with your core. Please bring your own mat. Suitable for all fitness levels and beginners. Cost is $5. Pay your instructor directly.
Coffee Hour
Meet someone new and/or visit with an old friend in our cafe while enjoying a hot drink. This is one of our drop-in social times where no registration is required. Members are welcome to bring in snacks to share!
Game Night
Come to campus and join fellow members in the game of your choosing. Cards and board games will be available, and the billiards and Ping-Pong room will be open for some friendly competition. This is one of our drop-in social times, so no registration is required.
Trivia Night
Calling all trivia buffs! Let's see just how wise you are.  Groups compete to correctly answer questions on a variety of topics. Win prizes while learning and socializing and flexing your trivia muscles amongst friends. You can create your own team of 3 to 5 players or join one once you arrive.
Book Club
Join us each month to discuss a book chosen by the group. Members are encouraged to bring a small treat to share with the group. Call the center at (574) 336-2652 to find out what book we're reading. It's never too late to join the conversation.
Film Fanatics
Are you a fan of old movies?  Gather with friends to enjoy popcorn and film. Please bring $2 to cover the the cost of popcorn and drinks.
Beginning Knitting
Instructor Patricia Yehle walks members through knitting stitches and patterns suitable for beginners. You'll learn about knitting needles, the best yarn, and the basic stitches to finish simple projects.
Euchre Club
Wednesdays, 1:30pm
Love to play euchre?  Come play with fellow members. We are always looking for new partners!  This is a drop-in social time, so no registration is required.
Rubber Stamping Fun
3rd Thursday of the month, 1:30pm
Each month we create something new — no talent required, just a love of creating with friends. 
Guest Lectures
Throughout the Month
Purdue Extension, local physicians, therapists, lawyers, and other experts regularly visit campus to bring important programs to members.
Lunch & Learns
Once a Month
Real Services and other community partners generously provide programming on relevant topics at this popular montly luncheon. Lunch is provided.
Frankly Financial
4th Tuesdays, 10:00 am
Join us for a monthly roundtable discussion on all things financial with author/investor Frank Martin.